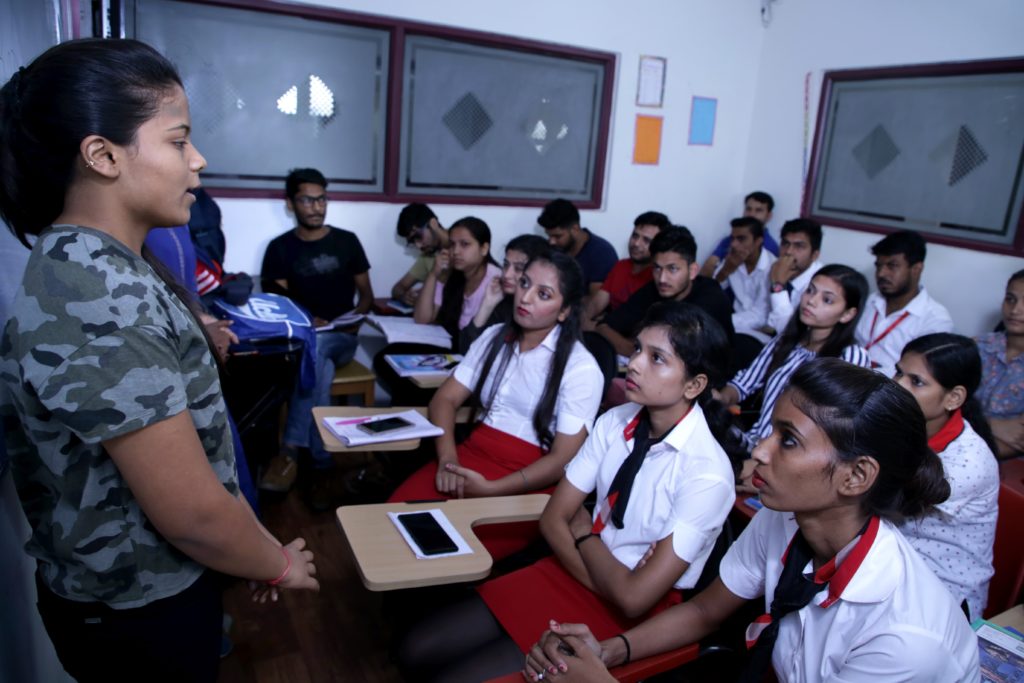 English Speaking Course Class Presentation
At British School of Language, in our English Speaking Course Classes, we provide different activities to our students so that they may be able to develop their spoken English skills. So during the class, each and every student is given a chance to give presentation in front of the class. The presentation is sometimes on the pre- decided topics and sometimes the students are allocated spontaneous topics. This activity boosts various skills of the individual, such as –
First of all it reduces the hesitation of the students and increases their confidence.
Apart from this it widens the prompt thinking of the students as they have to gather the ideas quickly.
It refines the flow of speaking.
This also improves the presentation skills.
It lessens the fear of facing and speaking in front of public. 
It also improves the body language of the students.
And finally, the student is able to speak English effortlessly, in front of others, without any fear.